A testament to its era, Sinclair's 1917 modernist classic has recently been re-printed by the British Library.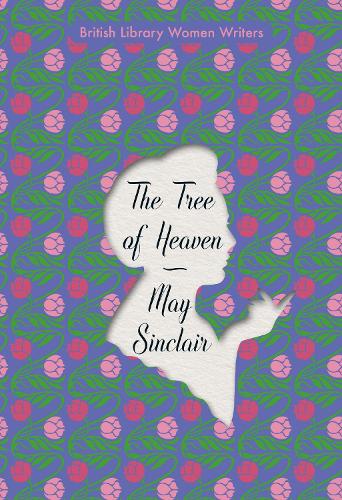 I can understand why Sinclair has been called 'the readable modernist'. Think Victoria Woolf but instead of taking three pages to describe one action, Sinclair only takes one. I appreciate Woolf for what she did for literature and women in general, but I can't read Woolf. I can read Sinclair though.
I bought this book for its references to the Women's Suffrage Movement, but it was also so much more than that. Since it was first published in 1917, it's not surprising that all roads lead to war. The Suffrage Movement is one of the threads in the book, as represented through Dorothea Harrison, but it's by no means the main thread. Sinclair also presents a fairly nuanced attitude towards the militant suffrage societies which is by no means entirely positive. She could definitely be classified as an early feminist, and was part of a writer's suffrage society herself, but she did not condone either the violent actions taken in for the Cause or the fanatical and autocratic leadership of the Pankhursts, fictionalised in this novel as the Blathwaites.
Dorothy spends a spell in Holloway Prison, and the experience is an almost divine epiphany for her, but she also refuses to become a member of the fictionalised WSPU because it would mean giving up her individuality and having to obey the leadership. Dorothy secretly disapproves of the devout attitudes of the society's more fanatical members, and this eventually drives a wedge between her and her best friend Rosalind. I wasn't expecting to have my own opinions reflected so accurately in this novel. I really appreciate the militant suffragettes of the WSPU for the attention they brought to the great Cause, but the more you read about Christabel and Emmeline, the less you like them. Especially Christabel. This is why she hardly features at all in my novel, and why I'm bringing in other characters with a less fanatical attitude than Kitty Marion, to show the range of feeling and belief within the suffrage movement itself.
The book is a modernist family drama at heart. It follows one upper-middle class family, the Harrisons, over several decades. In true modernist style, it focuses intently on each character's inner life and motivations, which is why it sometimes takes several pages to describe what must only be a few seconds of action or dialogue. It also skips and flows fluidly between narrative points of view, which is no longer en vogue in fiction. The majority of fiction these days is either written in close third or in anthology style, from the POVs of several characters but confined to individual and distinct chapters. But I actually like fluid POV in the modernist style. However, when I tried to have fluid, shifting POVs in my novel-in-progress, it was absolutely workshopped to shreds by my coursemates. So I scrapped that and I'm now writing Rebellion in close third, purely from Kitty Marion's POV.
I loved the psychological insights Sinclair gives us into her host of characters, each searching for fulfilment within the strict confines of Victorian and Edwardian society. Frances appears the model wife and mother, but you still get a sense that she is aware of her own wasted intelligence. The children all break with tradition in their own ways. Dorothy, the only girl, does not marry because she would have to give up her identity and individual beliefs. Her would-be fiancee doesn't believe in the Suffrage Cause, and shows himself to be a narcissist when he assumes that Dorothy's interest in Suffrage is a ruse to rile him.
Michael becomes a poet and doesn't marry either, despite his father's attempts to bring him into the family wood-importing business. Nicky marries too young. He marries a fickle artist who is pregnant with another man's child. The child dies soon after birth and Nicky manages to get a divorce from Desmond, but it is still a blot on the family name. Obviously, not as much of a blot for Nicky as it is for Desmond, because 'reasons' (sexism).
I'm giving this book four stars because I started to switch off towards the end. Too much is explained via letters from the Front during the First World War, and as someone who is only interested in social and political history, military history sends me to sleep. And due to its lack of extreme and competing ideologies, the First World War is much less interesting to me than the Second. WWI was a tragedy for everyone involved, and nobody was really to blame. Millions died in the grinding methods of attrition in the first war of mechanised slaughter. However, I picked this book up for Suffrage and ended up skipping the last twenty pages.