We've all seen the film. But have we all read the book?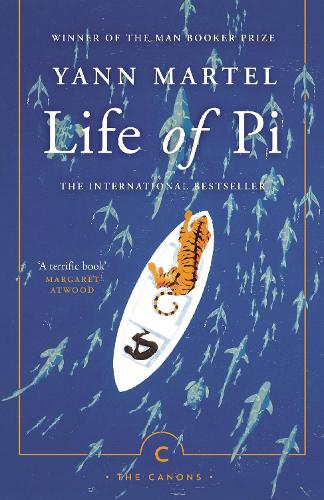 This is both an exceptional book and an exceptionally strange book. I know I'm late to the party again, but I don't read in any logical way. Most of my reading material is loaned to me by friends or picked out of charity shop bookshelves. Most of what I read is years or decades old already. In fact, I've only read one new release this year, and that was because I had to write a review of it anyway. I know I sound like one of those beard-toting flannel-wearers who 'liked Spotify before it was cool,' but the real reason is I don't want to pay through the nose for a hardback release. Last winter, I used a Waterstone's voucher I'd won in a pub quiz towards Hilary Martel's The Mirror and the Light. It was half price but still £15. Mind you, the amount of work she put into all three of her Early-Modern tomes is phenominal. Absolutely phenominal. She's got a closer look at Cromwell than any dusty Cambridge lecturer. Go Hilary.
Most of the German books I read are handed to me by my boyfriend's mum. Some of them are questionable, some of them are fantastic. In fact, I'm currently reading a YA book passed to me by her – Mädchenmeute – which is nothing short of fantastic, and will almost definitely be my next review. So, I guess 60-year-olds aren't too old for YA fiction either.
Anyway, Life of Pi. I can remember exactly where I picked the book up: the Sutton Hoo National Trust site. And no, not because I have some kind of amazing memory. The sticker was still on the front cover. Most UK National Trust sites have an on-site secondhand bookshop where the books are still (thankfully) better value than the gift shop and on-site cafe. Sometimes, they're the highlight of the whole trip. I can't say my most recent visit to Sutton Hoo filled me with awe and wonder. The ship isn't there, they've gotten rid of the replica, most of the stuff is on loan or at the British Museum, and my favourite room – the old English room, with illuminated copies of Beowulf and recording of people reading Beowulf in the original Old English – is no longer there! Maybe Old English isn't hip enough for the 2020s?
Anyway, me and my grandpa were looking around the bookshop at Sutton Hoo and I found an absolute armful. Maybe someone with exactly the same literary tastes had donated their entire bookshelf the day before? One of the other titles, the Mermaid and Mrs. Hancock, was one we'd just been talking about in our MA Historical Fiction module. In fact, we'd interviewed the author the week before, as the author was also a UEA graduate and had also done the same module a couple of years before us. Creepy.
I ordered a National Trust membership this spring because I knew I'd be going to Cornwall this summer in the age of Covid. I have to say my granddad was singularly impressed. Getting a National Trust membership is such a responsible thing to do, such a grown-up thing to do- caring about UK heritage and conservation and all that.
Anyway, Life of Pi. How can I describe Life of Pi? The premise is just about plausible, with a great leap of faith. An Indian boy, Pi, becomes stuck on a lifeboat with a Bengal tiger, Roger Parker, after their ship sinks in the ocean. Their ship was carrying most of the animals from the zoo his father owned, as they were trying to emigrate to Canada. In the book, there's also a small menagerie of animals that quickly die after their lifeboat experience begins: An orangutan, a zebra and a hyena. Now, if my memory is serving me correctly, I don't think they were featured in the film.
Pi eventually manages to semi-tame Roger Parker enough for them to share the lifeboat and the raft Pi builds to put some distance between himself and the tiger. Cue sort-of-standard survival story: fishing, drinking turtle blood, tins of water, catching rain water, sea-salt sores etc. Just when they're both of the verge of starvation, they come across an island that's not really an island and is covered with meerkats. This is where Life of Pi veers off into the fantastical. The island is actually carnivorous, turns acidic at night and catches fish by starving them of salt water. Okay.
Eventually, Pi is rescued when he washes up on the shores of Mexico. He offers his fantastical story to the Japanese investors whose ship sank, as well as a more mundane survival story involving four humans on a lifeboat and a lot of cannibalism. So was the tiger story true, or just a flight of imagination? A vision Pi invents to cope with the situation he found himself in? Does the survival instinct reduce us all to animals? Life of Pi is every inch as beautiful as it is baffling, as well as being deeply introspective and philosophical.