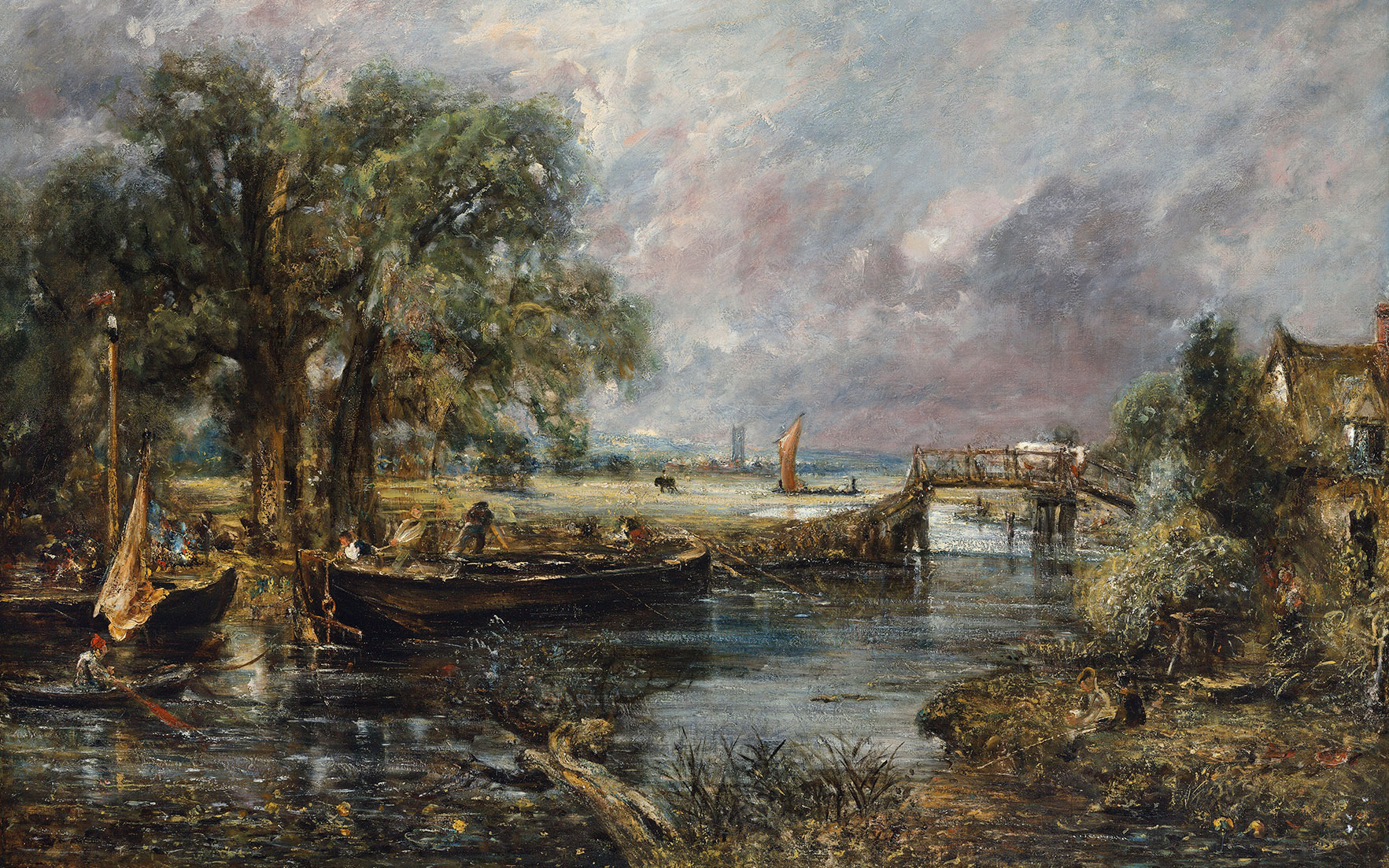 Aching feet.
the first thing that comes to mind is
aching feet.
But there's also muddy boots,
mackerel sandwiches,
being shushed through silent galleries,
and verdant green turning to sandy soil.
There's the squeaking of shoes on the parquet,
passing antique and renaissance
Onto landscapes (19th century):
an older man inside looking at
his natural habitat
and "Just one more mile."
There's the reeds on the riverbank,
willow fronds trailing,
estuary, marsh, forest, flats
Stour, Waveney, Gipping, Rat
smoothed onto canvas.
There's a moorhen
black and white-
the mime of the bird world
and there she is, trying
to make breadcrumbs
reach the middle
of the lake.
"Constable country"-
it clears the throat.
South Suffolk and
North Essex:
Con-
stable
Coun-
try.
Don't put your hands in the water,
she says,
you'll get Lyme disease.
She wouldn't live to hear me get it
decades later
at the age of twenty-three
from a German tick embedded
in the crook of my knee.