An ambitious and heartfelt historical novel spanning continents and generations.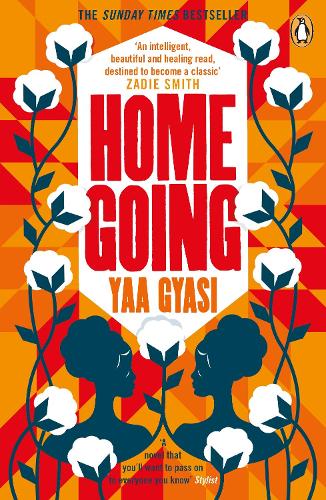 Synopsis
The novel starts in 18th century Africa, along the Gold Coast. Esi and Effia are, unknown to each other, half sisters with very different fates. One is sold into slavery in America, and the other marries a white slave trader. The rest of the novel spans generations and continents, covering each of Esi and Effia's descendants over the next two centuries, from the cotton plantations of the Deep South to the Asante Nation and eventually New York during the Great Migration and the Civil Rights Movement. The book covers dark topics: slavery, racism and intergenerational trauma, but is ultimately one about hope.
Highlights
The prose is resonant and rich in imagery. Gyasi paints us an image of life in the Fante and Asante tribes in what has come to be known as Ghana. I haven't read many (if any) books set mainly in Africa before, and now I realise what I've been missing! In reading, I realised that the story of slavery is more nuanced than we may think. Rival tribes sold prisoners of war to British slavers, which meant that the British had a vested interest in keeping Africa unstable. I already knew the second part of that, but I didn't realise that it wasn't just Europeans responsible for the slave trade. It went a whole lot deeper than that, and slavery in Africa pre-existed the British. In all, I thoroughly enjoyed the chapters detailing village life for the different characters. Before reading this book, I knew next to nothing about African history, but this didn't turn out to be a stumbling block. Gyasi knows how to give us just enough information to stop us from getting frustrated yet still keep us guessing, which is arguably at the heart of writing fiction. The later chapters were also gripping, following the descendants of Esi and Effia in America, covering all major milestones in American history through the lens of personal experience: The Civil War, the Great Migration, the Civil Rights Movement and beyond. Gyasi's extensive research all but jumps off the page, and I have a suspicion that her modern-day female character, Marjorie, is more than a little bit autobiographical. She has been blessed with the skill of painting us a picture with words, surprisingly succinctly, as well as having a sharp historical knowledge and heightened ability to refract and analyse historical events as a backdrop to family drama.
Lowlights
I only found one major drawback with this book, and one minor one. Overall, however, the writing was so skilful that I couldn't deduct more than half a star. The book is incredibly ambitious in scope, and having got to know the two initial characters – Effia and Esi – I became increasingly disappointed by the fact that each chapter covers a new character, a new descendant. This means that we don't get to spend more than one chapter inhabiting each character's psyche. Although they may appear in more than one chapter, the central character of one chapter becomes a peripheral character in the next chapter as they age and eventually pass away. I found it broke up the story rather a lot, as there was no central plot or drama running through the whole book – there was no thread to cling to. In some ways, it's more an anthology of short stories than a novel. I found the characterisations and storylines so vivid and well-developed over the course of a few pages that I found I didn't want to say goodbye so soon. I feel like this could have been developed into a series of novels rather than being as compact as it is. It almost became demoralising, and I sometimes felt there wasn't much at stake because the novel wasn't building up to anything.
My second minor drawback is the font size – what were they thinking?! it's TINY. Absolutely TINY. I gave myself eye strain reading it, and I'm a sprightly 23-year-old.